Atelier Trema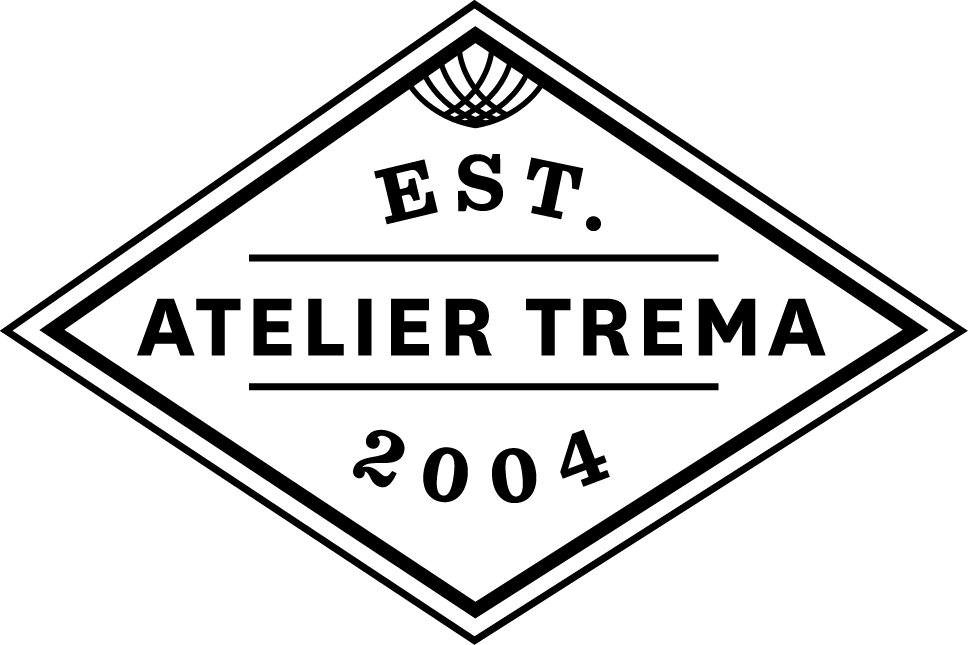 Atelier Trema founders Marie-Joël Turgeon and Jordan Lentik make handmade dishware, buoys, pottery pears, and a creative line of many other pieces from their workshop in Eastern Township, Quebec. They use ceramic wood, textiles, and other materials to make a wide line of crafts inspired by the sea. Though they are beautiful works of decoration, they are perfectly functional, too – many restaurants bring in the charming simplicity of their pieces to their dining rooms!
Their simple, elegant crafts draw many people to Marie-Joël and Jordan's workshop in Bedford, Quebec, but you don't have to travel that far. You'll find beautiful, handcrafted Atelier Trema tableware, decorations, wood and textile products, and many other pieces at Curiosities. Come to our shop or browse the collection online to see how you can add subtle evocations of the sand, surf, and salt of an open Maritime sea to your home today!
We do not currently have any Atelier Trema products for sale on our website. Please visit us in-store for more products.