Discover Jewellery, Clothing, Gifts, & More!
We're Curiosities – an independently owned and operated gift and women's wear shop nestled in the heart of Wortley Village. We love local – we take pride in stocking our shelves with the unusual and interesting, from a variety of makers from across Ontario and Canada. We are passionate about handcrafted artisan pieces.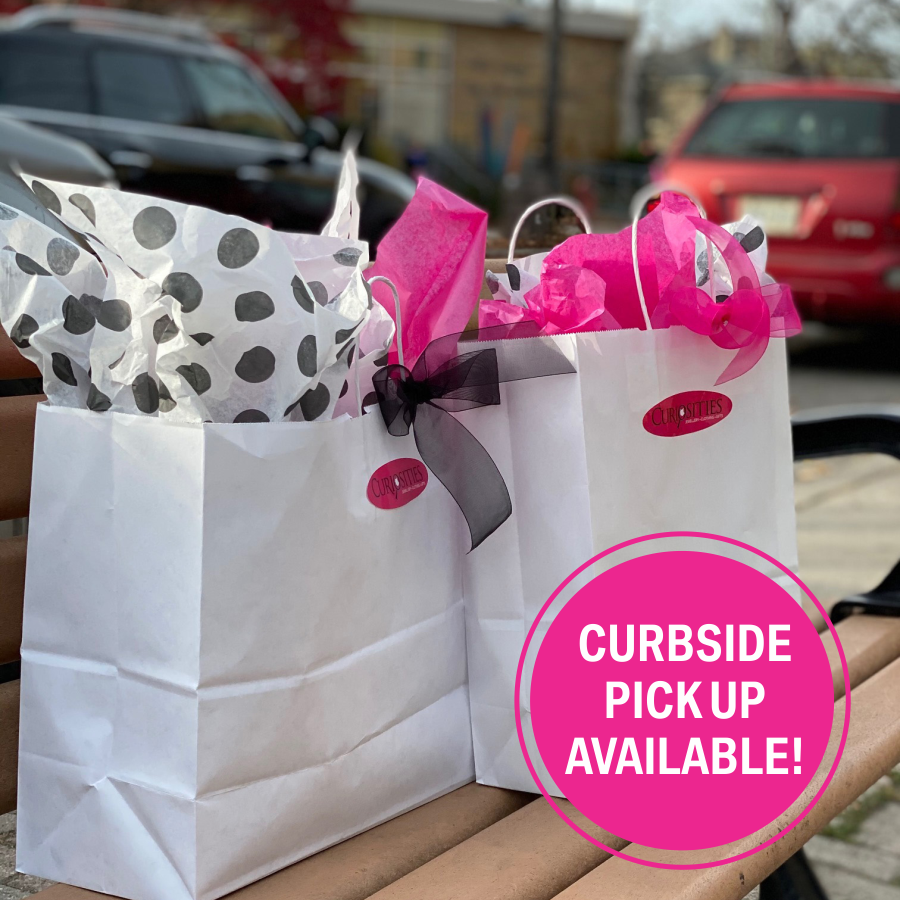 We sell a carefully curated collection of ladies wear, accessories, jewelry, baby wear, greeting cards, home décor and bath and body products, all with a focus on Canadian designers and goods. Come down and check us out, so we can help you find the perfect outfit or gift for any occasion. We're looking forward to meeting you.
Check our our featured products,
stay tuned for new featured product updates!
Rhoni Clarke grew up in Orillia, a small town in Northern Ontario. After high school she made her way to Harrogate, Tennessee to go to school at Lincoln Memorial University on a golf scholarship.She originally planned a career in mathematics, but was happily undone by just one Ceramic Arts course, and so I proceeded to graduate cum laude with a BA (Art major, Math minor) in 2011.